ActiveSeam™
Revolutionizing Sewn Products
We are Introducing here at VIOMODA the new Merrow ACTIVESEAM: The Softest, Strongest and most Beautiful seam available for Sportswear. ActiveSeam is branded and identifiable in retail stores and comes in a nearly infinite number of variations from wide to narrow, compact to elongated, 2D or 3D. ActiveSeam makes products better and has captured the imagination of athletes, designers and consumers from around the world.
ActiveSeam – A new technical story
Far stronger than Flatlock, the ActiveSeam class of stitches is Tougher and will Last Longer than alternatives. With more than twice the stretch built into the seam, garments can be designed in new ways and will fit the human body better without restricting athletic movement. When compared to a 6-thread Flatlock seam with identical thread, fabric, and SPI, our ActiveSeam 2 & 3-thread seams proved to be more than 30% stronger and had the ability to stretch (linear travel) 100% further.
The ActiveSeam Class of Stitches:

ACTIVESEAM INFUSED 3D
The signature version of Activeseam allows a designer to add depth and color to a garment.
.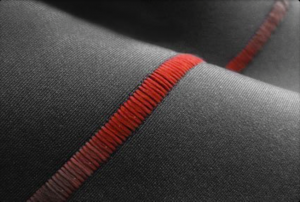 ACTIVESEAM COMFORT
A two thread seam, the Comfort stitch is designed to be soft on the skin. A Comfort seam may be used on everything from Yoga
clothing to delicate lingerie.
.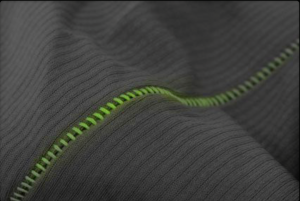 ACTIVESEAM SLIM
The two thread Slim ActiveSeam presents both a new design option as well as a comfortable alternative to simple overlock seaming. For apparel that require discrete detail, the Slim ActiveSeam is the perfect choice.
.
.
.