At Viomoda we have our own prototype atelier. Within the shortest time possible you have now access to prototypes done up in the desired materials. As soon as the prototype has been approved by you at your location, we are ready for production.
Have a look an OUR PROCESS where you can see how we handle your Ideas from the first draft to the final Product.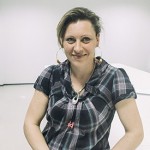 Marina Dmitrievna Sariiska
Pattern develpment for the prototypes.