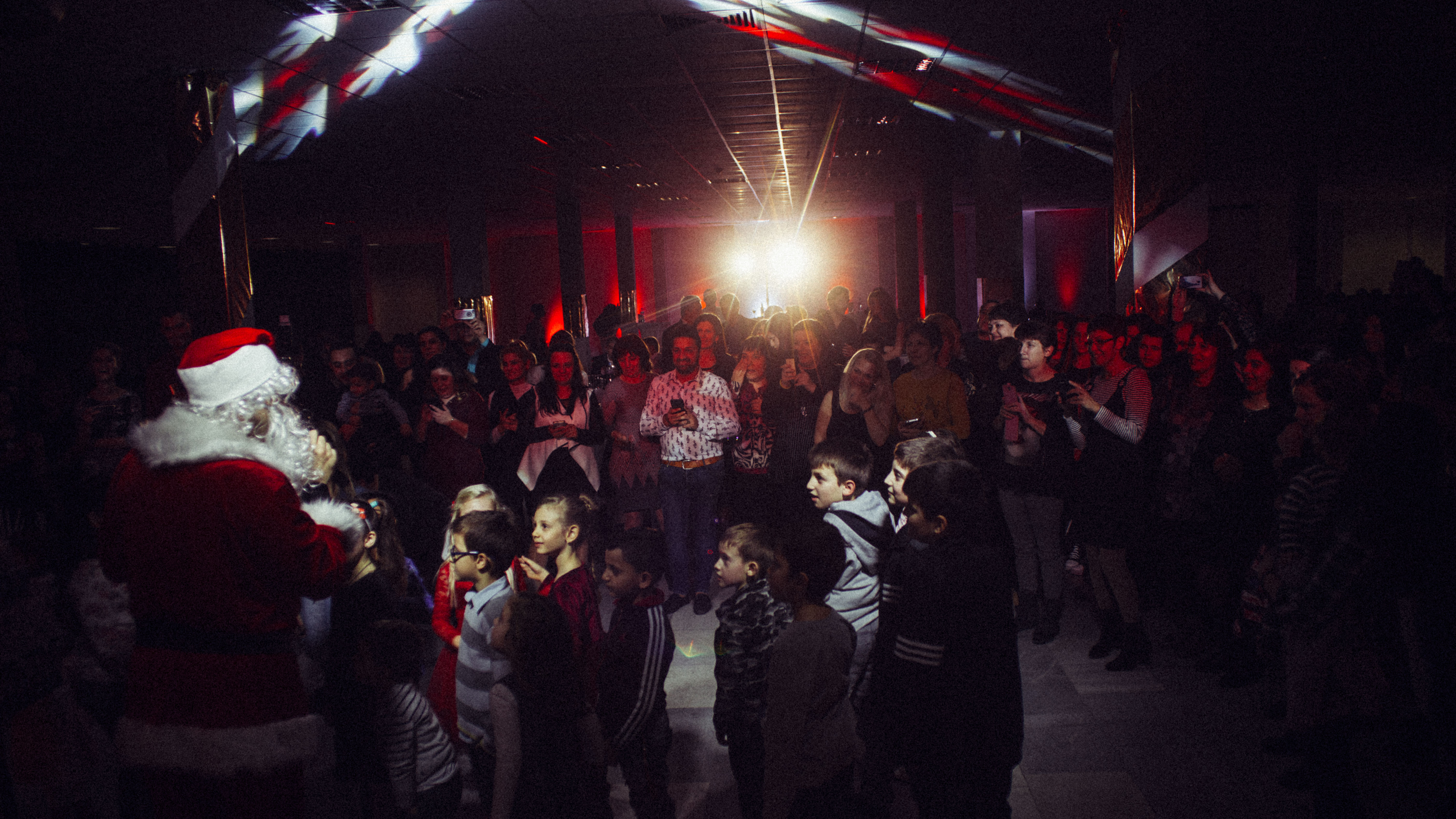 merry christmas and and a happy new year
Dear Colleagues and Friends,
Adifficult yearis now near its end. To be honest, I imagined it quite differently. However, I am very gladto have you andyour families here at our Christmas party and to be able tosay goodbye tothe old yeartogether.
For me, after I lostmy father, for the first time I had my life going off the rails. So I am pleased that after the mourning ceremony in October, I had the chanceto stayin the United States andwork there for a few weeks onmy new film. It was goodthat I was busy, I freed my thoughts and had a little time to process what had happenedfrom a distance.When I came back atthe beginning of the week, I was particularly pleased that everything here was workingsuccessfully, even though Mr. Knecht was no longer with us. You are really doinga good job. I am sure my fatherwould be very proud of you.
It is you and the work you have donethat, in the difficult timesfor meright now, gives me the most strength to move forward. The fact that our large VIOMODAfamily, which we have built together over the last four years, continues to exist. For the most part, the credit is yours.
Dear Colleagues and Friends,
It is good that everyone here is a person than can be relied on. Because ateam only exists when we rely on each other in both good and difficult times. I would like to sincerely promise you that you can rely on me.I believe that together we will move forward and will look optimistically. The next year is full of orders, which can only delight us.
There are, of course, many more issuesto be solved. However, it is important to look ahead, together to build the future, to help each other, and never lose our largeUnity.You know, I have had the opportunity to go tomany places around the world. I have seen a lot … But I would like to tell yousomething: There is such a great potential here … And you can really be proud of what you have achieved. I would also liketo assure you that I am proud of you and I respect each one of you. You deserve it!
I wish you and your families health, happiness, a Merry Christmas and a lot of joy! I wish you a good start in the New Year! I am glad to havethe New Year and all the upcoming ones thereafter!
Have a nice evening!
Thank you for your attention!
Philipp Knecht